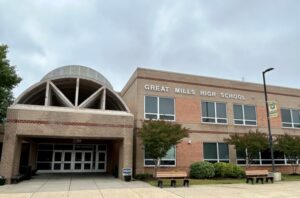 The St. Mary's County Sheriff's Office reminds drivers that high school commencement ceremonies will be held this week and to expect increased traffic around those school campuses.
Drivers should expect heavy traffic conditions around Great Mills High School on Great Mills Road, starting at 7:45 am, on Wednesday, May 31, 2023, for commencement exercises.
Graduation commencement starts at 10 am. Each of the high school graduation ceremonies will be held at the outdoor stadiums of each high school, and streamed live online at www.smcps.org.
Sheriff Steve Hall and the St. Mary's County Sheriff's Office congratulate all of our Great Mills High School graduates on their success and wish them the best as they begin the next chapter in their lives.