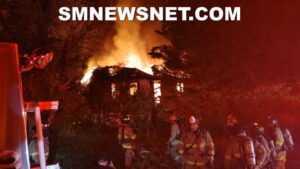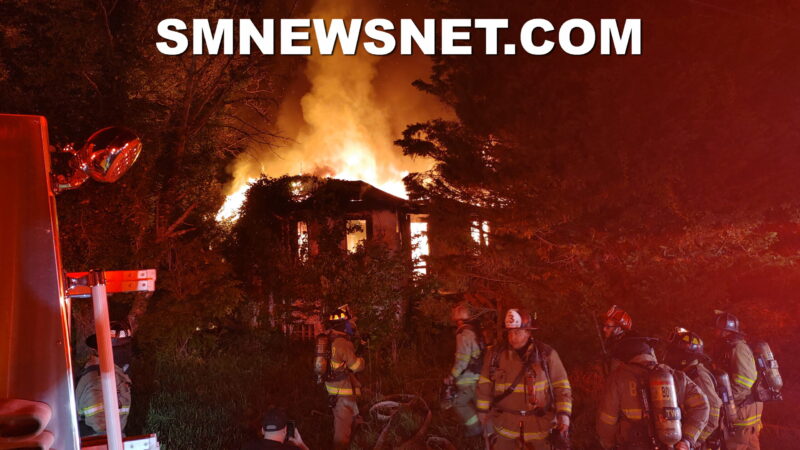 On Thursday, June 1, 2023, at approximately 10:00 p.m., firefighters from Bay District, NAS Patuxent River, Ridge, and Valley Lee was dispatched to the area of Three Notch Road and Forest Park Road, for the reports of a house on fire.
While responding, multiple 911 callers reported the fire was between Lincoln Avenue and Melissa Moore Lane.
Firefighters arrived on the scene in under 3 minutes to find a two-story residence with fire throughout.
The fire was extinguished in approximately 25 minutes with personnel operating on the scene for over 2 hours.
Troopers from the Maryland State Fire Marshals Office responded to investigate the cause of the fire.
No known injuries were reported.
St. Mary's County Sheriff's Office, MDOT SHA assisted with road closures due to traffic closely passing firefighters and some vehicles running over the NAS Patuxent Rivers 4 inch supply line.