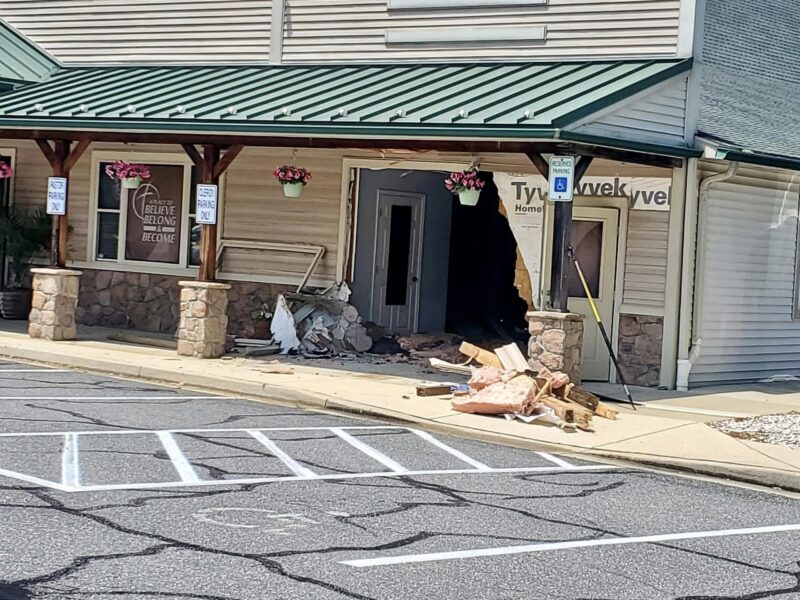 On Sunday, June 4, 2023, at approximately 12:52 p.m., police, fire and rescue personnel responded to the Calvert County Baptist Church located at 2190 Solomons Island Road in Prince Frederick, for the reported motor vehicle collision with a vehicle into a structure with collapse.
Crews arrived on the scene to find a single vehicle into the building with three patients to be evaluated.
Firefighters reported one load bearing wall was damaged, crews placed temporary struts to stabilize the area until a building inspector could arrive on scene.
Maryland State Police Helicopter Trooper 2 landed nearby and transported one victim to an area trauma center.
Two additional patients were transported by ambulance to an area hospital.
The scene was turned over to police, SMECO and the building inspector.
All photos are courtesy of the Prince Frederick Volunteer Fire Department.