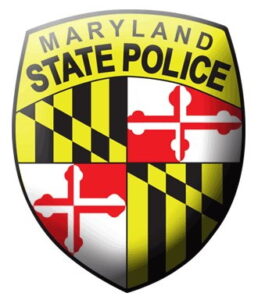 UPDATE: Maryland State Police are investigating a fatal crash this morning in Charles County that claimed one life and sent two others to the hospital.
The deceased, whose identification is being withheld pending next of kin notification, was a passenger in a Dodge Durango involved in the crash.
They were pronounced deceased on the scene by Charles County emergency medical services personnel.
Two others injured in the crash were flown by U.S. Park Police helicopter to MedStar Washington Hospital Center in Washington, D.C. for treatment of their injuries.
Shortly before 9:30 a.m., troopers from the La Plata Barrack were dispatched to a traffic crash reported on northbound U.S. Route 301, north of MD Route 234 in Faulkner, Maryland.
According to a preliminary investigation, the Dodge was traveling north on U.S. Route 301 when for unknown reasons, struck an embankment, subsequently causing the vehicle to overturn.
The northbound lanes of U.S. Route 301 were closed for more than two hours following the crash. Personnel from the Maryland Department of Transportation State Highway Administration assisted with road closures. Personnel from the Charles County Sheriff's Office, Charles County Fire and EMS Departments, and the U.S. Park Police also responded to the scene to assist.
The cause of the crash remains under investigation.

6/12/2023:
On Monday, June 12, 2023, at 9:20 a.m., police, fire and rescue personnel responded to the area of Crain Highway and South Faulkner Road near Weedon Road in Faulkner, for the serious motor vehicle collision with entrapment
Crews arrived on the scene to find one vehicle overturned with CPR in progress on a victim laying in the roadway.
Incident command advised a single vehicle rollover collision with three occupants.
One victim was pronounced deceased on the scene. Two patients were transported to an area trauma center by U.S. Park Police Eagle 2.
Police are investigating the collision.
CCSO released the following. "Road Closure: The Northbound lanes of Crain Highway (Route 301) near the Town and Country Motel in Faulkner, MD are closed due to a car crash."
Expect extended delays, use caution in the area.
Updates will be provided when they become available.