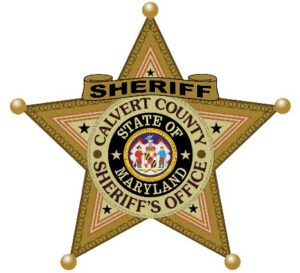 UPDATE 6/15/2023: On Wednesday, June 14, 2023, at 9:11 p.m., deputies from the Calvert County Sheriff's Office Patrol Bureau responded to the 3600 block of Cassell Blvd. in Prince Frederick, for the report of a motor vehicle crash involving a motorcycle.
Due to the seriousness of the collision, deputies from the Calvert County Sheriff's Office Crash Reconstruction Team responded to the scene to assume the investigation.
Preliminary investigation revealed a black Suzuki GSX-R600 motorcycle operated by Alek Michael Richardson, 20 of Huntingtown, was traveling south on Cassell Blvd. The operator of bike lost control and struck a small SUV parked in a residential driveway. Richardson was ejected from the bike becoming trapped under the SUV.
Emergency medical services responded to the scene and pronounced Richardson deceased.
At this time, speed and failure to control the vehicle are factors in this crash.
This collision is being investigated by DFC J. Hardesty of the Crash Reconstruction Team. Anyone who may have witnessed this crash is asked to contact DFC Hardesty at 410-535-2800 or by email jeffrey.[email protected]. Please reference case #. #23-42657

6/14/2023:
On Wednesday, June 14, 2023, at approximately 9:13 p.m., police, fire and rescue personnel responded to the area of Cassell Boulevard in Prince Frederick, for the reported motor vehicle collision involving a motorcycle with the operator trapped under a vehicle.
911 callers reported the motorcyclist was trapped underneath of another vehicle with the operator not breathing.
Crews arrived on the scene to confirm a motorcyclist trapped underneath of a small SUV and began extrication.
Firefighters from Prince Frederick Volunteer Fire Department freed the victim in under 5 minutes, medical personnel pronounced the victim deceased on the scene.
The Calvert County Sheriff's Office responded to the scene and is conducting traffic reconstruction.
Updates will be provided when they become available.
Cassell Road will be closed for multiple hours in the area of of North Cassell Blvd.