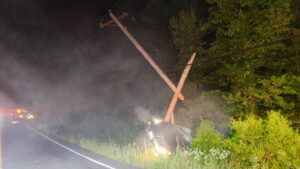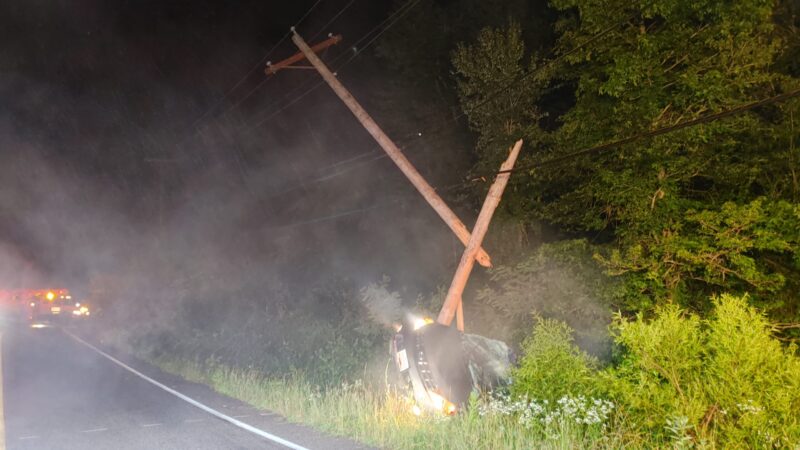 On Thursday, June 22, 2023 at approximately 10:40 p.m., police, fire and rescue personnel responded to the area of Flat Iron Road and Ryan Lane in Great Mills, for the reported motor vehicle collision with one overturned but no entrapment.
Crews arrived on the scene to find a single vehicle off the roadway and into a pole with the vehicle on its side. All occupants were out of the vehicle upon arrival.
The operator suffered minor scrapes and bruises and was transported for further evaluation and precautionary reasons.
Deputies from the St. Mary's County Sheriff's Office responded and handled the crash investigation, the operator stated they braked hard to avoid striking a deer.
SMECO responded and operated on the scene for multiple hours to replaced the broken utility pole.