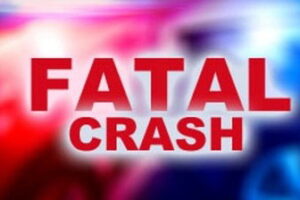 UPDATE 7/1/2023: On June 30, 2023, at 6:19 p.m., officers from the Charles County Sheriff's Office responded to the area of Burnt Store Road and Old Blandford Place in Hughesville for the report of a motor vehicle crash.
When officers arrived, they found the vehicle had struck a tree and the driver was deceased. There were no other occupants in the vehicle.
The driver was later identified as Jared Allen Sheffler, age 30, of Hughesville.
Anyone with information about this case is asked to call PFC Skodzinski at 301-609-3282 ext. 0671.
The investigation is ongoing.
6/29/2023: On Friday, June 30, 2023, at approximately 6:27 p.m., police, fire and rescue personnel responded to the area of 14750 Burnt Store Road and Old Blandford Place in Hughesville, for the serious motor vehicle collision with one severely trapped.
Crews arrived on the scene to find a single vehicle off the roadway and into a tree with the occupant severely trapped, pinned and unresponsive.
Firefighters requested a helicopter to land nearby and began extrication
Personnel were able to gain access to the patient after approximately 15 minutes and they were pronounced deceased at the scene.
Police are investigating the collision.
Roadway will be closed for multiple hours for investigation.
Updates will be provided when they become available.