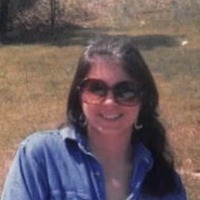 Patricia Sue Corcoran, 66 of Leonardtown, MD passed away on June 10, 2023 at MedStar Southern Maryland Hospital.
She was born on March 19, 1957 in Maryland to the late Robert Corcoran and Carol Shurr Corcoran.
Patty previously worked in computers for a contractor at the Patuxent Naval Air Station at Pax River, MD, and at St. Mary's College, as well as bartending at ABC Liquors and the Fraternal Order of Police Lodge #7, Great Mills. She enjoyed cooking, reading, and Southern Rock Music concerts.
Patty is survived by her son David Corcoran of California, MD, 4 grandkids; her brother Rick Corcoran (Kim) of Great Mills, MD, her sister Barbara Kenney (Lonnie) of Summerville, SC, numerous nieces and nephews and father figure/valued family friend, Paul Monahan of Summerville SC. She is preceded in death by her parents, her brother Mike Corcoran, sister Gail Garley, and sister Vicky Carroll.
A Celebration of Life to be held on August 4, 2023, at the Bay District Firehouse, 46900 S. Shangri Lexington Park, MD, 6pm.
In lieu of flowers please make a donation to the American Heart Association P.O. Box 840692, Dallas, TX 75284-0692.
Condolences to the family may be made at www.brinsfieldfuneral.com.
Arrangements by the Brinsfield Funeral Home, P.A.