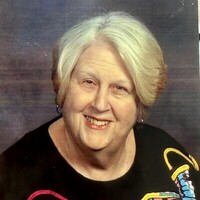 Julia Frances Bohle, 86, of Mechanicsville MD, passed away peacefully on July 4, 2023, with her husband and daughter Allison by her side.
Born on April 24, 1937, in Mayfield, KY, she was the daughter of the late Solon Williams and Ethlyn Taylor Williams. Julia was the oldest of three children.
Julia graduated from Mayfield High School in 1955, the home of the Cardinals. After graduating from high school, she went to work for Mayfield Electric & Water System until she relocated to Maryland where she worked for Aldridge Ford Lincoln Mercury for 35 years.
Julia loved to volunteer. Some of her favorite places to volunteer were Christmas in April, Hughesville Baptist Church, and Mechanicsville Volunteer Fire Department Auxiliary. She loved chatting and catching up with everyone she saw during her volunteer work. In her younger years, she was a member of the Mechanicsville Moose Lodge and VFW Post 2632 where she also spent many hours volunteering. She loved to help wherever needed. She also loved spending time with her friends from the Red Hat Society.
Julia is survived by her husband, Fred Bohle of 52 years; her two daughters, Tambra Sue Sheridan (Tony) of Mayfield, KY, and Allison Anne Blass (Stephen) of Mechanicsville, MD; brother, Don Williams of Mayfield, KY; sister Martha Fisher of Mayfield, KY; four grandchildren, Jeremy Sheridan, Jonathan Sheridan, Melanie Eskins, and Britanie Mason; and six great-grandchildren, Spencer, Elliot, Jacob, Laci, Knoxton, and Gunner.
She lived an amazingly long 86 years filled with so much joy. She LOVED her grandchildren fiercely and her great-grandchildren even more fiercely!!!
The family will receive friends on Tuesday, July 11, 2023, for visitation from 10:00 am – 12:00 pm with a memorial service at 12:00 pm at Hughesville Baptist Church, 8505 Old Leonardtown Road, Hughesville, MD 20637. Internment is private.
Memorial Contributions may be made to Hughesville Baptist Church or one of her favorite organizations from above.
Condolences can be made to the family at www.brinsfieldfuneral.com
Arrangements by Brinsfield Funeral Home & Crematory, Charlotte Hall, MD