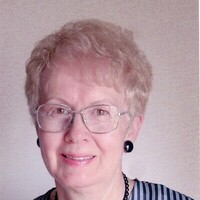 Noreen Marie Neel, 85 of Solomons, formerly of Piney Point, Maryland died peacefully on June 24, 2023 at The Hermitage at Solomons Assisted Living facility. She was well loved by family, friends, and the Hermitage staff.  She was the daughter of the late Irvin A. Buckler and Francis M. Buckler.  She is survived by her husband of 63 years, Edward O'Donnell Neel Jr., and their children, Helen Nicewonger (Leonard), Edward Neel (Elizabeth), Maureen York (Kevin), Anne Piccoli (Philip) and Matthew Neel (Michele).  She is also survived by 11 grandchildren, 4 great grandchildren and her sister Mary Agnes Donato.
Mrs. Neel was a registered nurse, formally trained at St. Agnes School of Nursing in Baltimore.  She has kept in touch with her graduating class at St. Agnes until her passing and met many times over the years with the girls to "catch up."  She worked as a nurse for several years in Albuquerque, New Mexico while her husband was stationed there.  Once Mr. and Mrs. Neel moved back to Maryland, Mrs. Neel worked at St. Mary's Hospital for 3 years, St. Mary's Nursing Home for 4 years and finally 22 years as the school nurse at The Seafarers Harry Lundeberg School of Seamanship in Piney Point.
Mrs. Neel was very active in the community.  She was a member of St. George Catholic Church, as a lector and choir member. She delivered meals to the homebound and attended bible study.  She was a member of the St. Mary's Women's Club and served as chair of their Scholarship Committee. As a member, she volunteered her time to the St. Mary's Oyster Festival, clothing drives, and other fundraising events such as a house tour in Piney Point.  She volunteered with the Valley Lee Rescue squad for 5 years.  She organized many years of American Red Cross Blood Drives, worked on repairing homes for those in need, and was an Election Judge for many years as well.  She was also the Mothers' March Chairperson one year for the St. Mary's Chapter of March of Dimes and with the help of many, raised thousands of dollars.
Family and friends are invited to pay their respects on July 11 at St. George Catholic Church in Valley Lee, Maryland with Rev. Peter Giovanoni as the celebrant.  Viewing will be from 11am to 12 noon.  A Mass of Christian Burial will be celebrated at 12 noon.  Interment will follow in the church cemetery.
In lieu of flowers, contributions in her memory can be made to The Michael J. Fox Foundation for Parkinson's Research (https://www.michaeljfox.org), the American Red Cross (https://www.redcross.org), Operation Smile (http://www.operationsmile.org) or to a charity of choice.
Condolences to the family may be made at www.brinsfieldfuneral.com.
Arrangements by the Brinsfield Funeral Home, P.A.