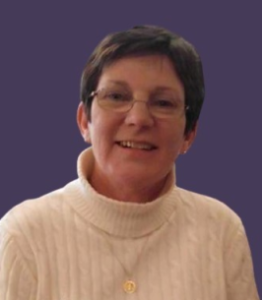 Linda Jean Maloney, "Breezy", 74, of Mechanicsville, MD, formerly of Weirton, WV, passed away on July 1, 2023 in Mechanicsville, MD. Born on June 28, 1949 in Steubenville, OH, she was the loving daughter of the late Doris Bertwell and the late William Bertwell. Linda is survived by her sons, Shane Maloney and Chad Maloney, both of Waldorf, MD, her siblings Bill Bertwell of Upper Marlboro, MD, Albert Bertwell of Clarksburg, WV, and Denny Bertwell of Chapin, SC, as well as two grandchildren, Teagan Maloney and Lochlan Maloney.
Linda graduated from Madonna High School in 1967; she then attended Fairmont State University, graduating in 1971. Linda moved to St. Mary's County, MD from Prince George's County, MD in 1975. She worked at Father Andrew White S.J. School as a teacher from 1986 to 1993, and then as a principal until her retirement in 2017.
The family will receive friends on Friday, July 7, 2023 from 5:00 PM to 8:00 PM with prayers recited at 7:00 PM in the Mattingley-Gardiner Funeral Home, Leonardtown, MD. A Mass of Christian Burial will be celebrated on Saturday, July 8, 2023 at 10:00 AM in St. Aloysius Catholic Church, Leonardtown, MD with Father David Beaubien officiating. Interment will be private. Serving as pallbearers will be Teagan Maloney, William Bertwell, Albert Bertwell, Dennis Bertwell, Shea Proctor, and Chastan Proctor.
In lieu of flowers, a donation in memory of Peyton Greer, in honor of Linda Maloney, can be made to the Clements Cuties Foundation, P.O. Box 992, Mechanicsville, MD 20659.
Condolences may be made to the family at www.mgfh.com.
Arrangements provided by the Mattingley-Gardiner Funeral Home and Cremation Services, P.A., Leonardtown, MD.