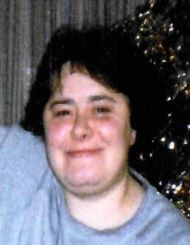 Cathy was born in December 1953, in Washington, D.C., the second of five children to George F. and Dorothy V. Kissinger. Her passions in life were being in touch with people and waking up each morning. Cathy had a talent for sending cards; spending hours looking until finding one that spoke to the recipient. And they always arrived in the mail before the special day. She knew the full name and birthday of everyone from her mother and father to the third generation of her tree.
Cathy went through years of cancer treatments and remissions until complications from other illnesses took over. She died on Wednesday June 28, 2023 at the age of 68.
Besides her parents, Cathy was preceded in death by her sister, Dorothy V. Greene, and her aunt and uncle, Helen and Paul Isenberg.
Mourning Cathy's loss includes three brothers, George E. Kissinger of Port Republic MD, James F. Kissinger of Pompano Beach FL, and Billy Kissinger of Bowie MD, many nieces, nephews, and friends, especially her roommate, Mattie, nurse Ruth, and a new fiend at Future Care Chesapeake Nursing Home.
In lieu of flowers, donations in Cathy's name may be made to Pets With Disabilities, 635 Clay Hammond Road, Prince Frederick, MD 20678.
Pets with Disabilities
635 Clay Hammond Road
Prince Frederick, MD 20678