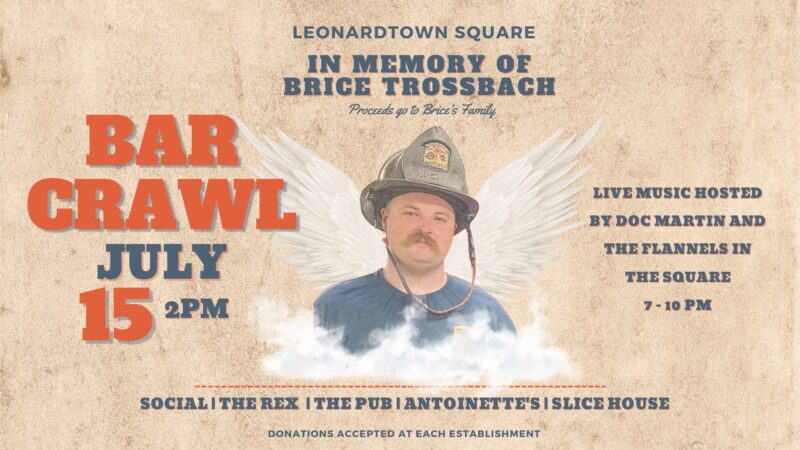 The Town of Leonardtown comes together once again on Saturday, July 15, 2023, to honor their fallen local hero. The Town and local Leonardtown Businesses will dedicate Saturday's Summer Bar Crawl and music festival concert in Brice's memory.
Attendees may also lend their support by making donations for the family at the participating businesses (The Rex, Social Coffeehouse, Olde Town Pub, Antoinette's Garden and The Slice House) throughout the day.
The Bar Crawl begins at 2 p.m. at the noted businesses and the Memorial Concert featuring Doc Martin & the Flannels, the Nation's premiere 90's tribute band, takes place in Leonardtown Square from 7 p.m. – 10 p.m. (please bring a blanket or lawn chair for your comfort).
The Leonardtown Trolley hours will be extended for the evening (courtesy of the Town of Leonardtown) and will operate from 2 p.m. – 11 p.m.
For more information about the event please visit: VisitLeonardtownMD.com/LeonardtownMusicFest.
The Leonardtown Summer Music Festival is produced by the Town of Leonardtown and the Leonardtown Business Association and funded in part by the St. Mary's County Arts Council.