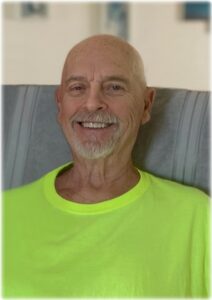 Thomas Edward Sweeney, 78, known to many as Tom, of Hollywood, MD passed away on June 21, 2023 in Annapolis, MD.
He was born on March 20, 1945 in Washington, DC to the late Thomas Irving Sweeney and Theresa Lottie (Kiefer) Sweeney. He was the brother of George Sweeney (Patricia) of Deale, MD.
Tom spent the majority of his childhood with his maternal grandparents, George Edward and Eva Tippet. They were known to all as Granddaddy and FiFi's Nanny.
Tom met the love of his life, Sharon Berry, in the 5th grade at District Heights Elementary School. They started dating when they were 16 and were married on November 2, 1962 and had 60 incredible years of marriage.
Tom started working for Clarence I. Stack, Inc. at the age of 14. He became a master carpenter by trade and could build or fix anything. Sharon would say I need this….and Tom would build it.
Tom and Sharon lived in District Heights until 1989 and had 3 daughters. Mary Theresa "Tammy" Shea (John) of Mechanicsville, MD, "Carol" Ann Alfred (Robert) of Chesapeake, VA and "Becky" Lynn Crow (Mark) of Bryantown. His daughters worshipped the ground he walked on.
Tom enjoyed fishing and hunting early in his life. Later in life he found enjoyment in boating every weekend, making many overnight trips to the Eastern Shores. He and Sharon loved to visit St. Michael's, Kent Island, Tillman Island, Vera's White Sands, Baltimore Harbor and Miller Island. They were often out fishing and crabbing when the weather would allow.
Their next adventure was getting a Harley Davidson motorcycle. Together they took many trips from one end of the East Coast to the other. They went to Sturgis in 2006 and 2010.
They lived in Deale from 1989 until 2013. In 2013 they moved to Hollywood MD. Tom built a woodworking shop behind his house where he spent much of his time. He could build anything and started making small boats that he enjoyed giving as gifts. One of his best pieces is proudly displayed at Capt Leonard's. He loved building things for his grandchildren and great grandchildren.
While he was called Tom to many, Daddy by 3, he was known as Pop to eight grandchildren; Danielle Johnson (Chad), Heather Miller (Jacob), Justin Shea (Katie) Autumn Schrader (Mark), Brianna Ostrom (Patrick), Brian Eady (Andrea), Alexis Crow, Joshua Crow (Meagan) and 15 great grandchildren;  Danielle Schrader, Jaiden Schrader, Blake Shea, Charlee Schrader, Jeb Johnson, Macy Shea, Bodey Johnson, Karsyn Shea, Colt Schrader, Mia Miller, Avery Burroughs, Violet Eady, Watson Crow, Sunny Miller and Hazel Ostrom.
The great grandchildren loved to spend time with him and were very blessed to have him. They loved to share his snacks, candy, and they all loved his ice cream. Pop was sometimes not so excited about them eating all his favorite ice cream!
Tom will be missed dearly by all that loved him and anyone who knew him loved him!
Services are private.
Condolences to the family may be made at www.brinsfieldfuneral.com. Arrangements by the Brinsfield Funeral Home, PA