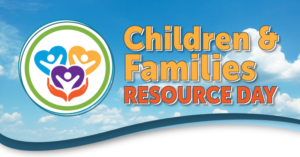 The Charles County Advocacy Council for Children, Youth, and Families/Local Management Board is hosting the Children & Families Resource Day on Saturday, Aug. 12, from 10 a.m. to 1 p.m. at St. Charles High School (5305 Piney Church Road, Waldorf).
The Children and Families Resource Day will help families find resources available in Charles County that can support their child and the family.
Learn more about recreational programs, mental health resources, and parental support for families with children aged 0-18. Face painting, balloon artist, and door prizes are a few of the kid-friendly activities.
Exhibitor spaces are free to provide age-appropriate (0-5 years) activities for this event. Sponsorship opportunities are available, ranging from silver to gold levels. Sponsors are recognized in select advertising.
Exhibitor and sponsor registration information is available online at https://bit.ly/3JPI5IY. The deadline to register as an exhibitor or sponsor is Tuesday, Aug. 1.
For more information on the event or becoming a sponsor or exhibitor, contact Sapreen Khalaifeh at [email protected] or 301-396-5244. Residents with special needs may contact the Maryland Relay Service at 711, or Relay Service TDD: 800-735-2258.