Paula Ortiz Villalobos, 90 of Lexington Park, MD passed away on July 14, 2023 at MedStar St. Mary's Hospital, Leonardtown, MD.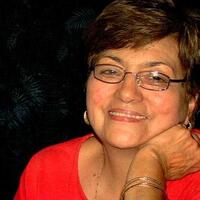 She was born on July 10, 1933 in Aguas Buenas, Puerto Rico to the late Tito Ortiz and Ramona Arroyo Ortiz.
Paula grew up in Puerto Rico, later moving to New York as a teenager. She married her loving husband, Miguel Villalobos on March 18, 1950 in Brooklyn, NY. She and Miguel were blessed with one son. They spent 55 wonderful years together before Miguel's passing in January of 2005. She loved her family dearly and cherished spending time with them, especially her two grandchildren, six great grandchildren, and three great-great grandchildren. Paula was a talented Beautician. She was always a lady and had great fashion sense, always dressing to the nines. During her career she made many lasting friendships and acquired a vast amount of clientele. Being a socialite, she never met a stranger and made friends everywhere she went. Her love of cooking was evident in the dishes she made for family and friends. Some of her favorites were red beans with rice and pasta with shrimp and garlic sauce. She enjoyed taking cruises across country to Europe.
She is survived by her son, Hector Villalobos (Gladys) of Gettysburg, PA; her siblings, Rose Lauria of Levittown, NY, Ramona Herrera of Wantagh, NY, Juanita Louhey of Brooklyn, NY, two grandchildren, David James Villalobos (Jennifer) of Lexington Park, MD and Sarah Nicole Castor (Joshua) of Waldorf, MD and six great grandchildren, Emily Romero, Valerie Villalobos, Paulina Villalobos, Rebekah Castor, Emma Castor, and Hannah Castor, and three great-great grandchildren, Mark Romero, Eden Romero, and Remi Villalobos. In addition to her parents, she was preceded in death by her husband, Miguel, her siblings, Carmen Arroyo, Julia Mangual, David Ortiz, and Natalia Toledo.
Family will receive friends on Sunday, July 23, 2023 from 2:00 to 3:00 p.m. followed by a memorial service at 3:00 p.m., at Brinsfield Funeral Home, P.A. Interment is private.
In lieu of flowers, memorial contributions may be made to the American Heart Association, P.O. Box 840692, Dallas, TX 75284-0692.
Condolences to the family may be made at www.brinsfieldfuneral.com.
Arrangements by the Brinsfield Funeral Home, P.A.