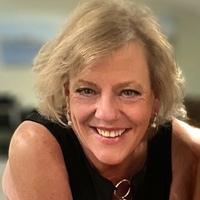 Debra (Debbie) Gray, 56, of Great Mills, MD, passed away on July 23, 2023, with her daughters by her side.
Debbie was born November 10, 1966, to Carl and Peggy (Turner) Jones in Prince George's County, MD.
Debbie loved her family deeply, she was a devoted mother and "Lolee" and made her family a priority. Her grandchildren were the light of her life and she was active in their lives to ensure she left behind a legacy; there is no doubt she succeeded in doing so. Debbie was adamant about creating and maintaining traditions that would be carried on long after she was gone.
She loved planning parties and gatherings and she also loved sneaking out of them once she had enough! Debbie's favorite hobbies included hiking, camping ("glamping"), and the outdoors, all of which she did often in West Virginia. Oh, and hitting up the slot machines! She also knew how to throw down a kitchen dance party.
To know Debbie was to know true kindness. She went out of her way to give to others without expecting anything in return. Though Debbie is already missed immensely, the memories of her will last a lifetime. Debbie's passing is hard on many, but her family is taking solace in knowing she is with her parents and daughter in the glorious heavens.
Debbie is survived by her daughters, Nikki Quade (Andrew) of Charlotte Hall, MD, and Allison Hawkins (William) of Owings, MD; her sister, Pam Carrasquillo of The Villages, FL; niece, Amanda Carrasquillo of Denver, CO; five grandchildren (Emma Quade, Charlie Quade, Atlas Hawkins, Hank Quade, and Eli Hawkins); and great niece and nephew, Harper and Roman Crabb.
Family and friends are invited to celebrate Debbie's life on August 12, 2023, at 11:00 am at Mt. Zion Methodist Church, 27108 Mt. Zion Church Rd., Mechanicsville, MD 20659.
Condolences may be made to the family at www.brinsfieldfuneral.com