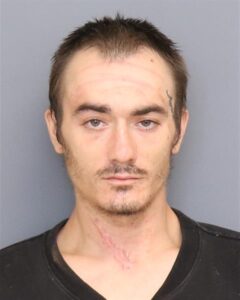 On Monday, August 7, 2023, Brian Anthony Cave, 28, of no fixed address, was arrested by members of a fugitive task force in connection with a domestic-related assault that occurred in December 2020 during which Cave produced a firearm and threatened a woman.
After he was initially charged, a judge ordered Cave could be released on a $5,000 bond. He was indicted on the assault charge in February 2021, but failed to appear in court.
A bench warrant was issued, but Cave could not be immediately located. Based on further investigation, it was learned Cave was possibly in the Baltimore area where task force officers were able to locate and apprehend him after a brief foot pursuit.
Cave was transported back to Charles County where he is being held without bond at the Charles County Detention Center.