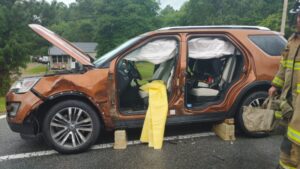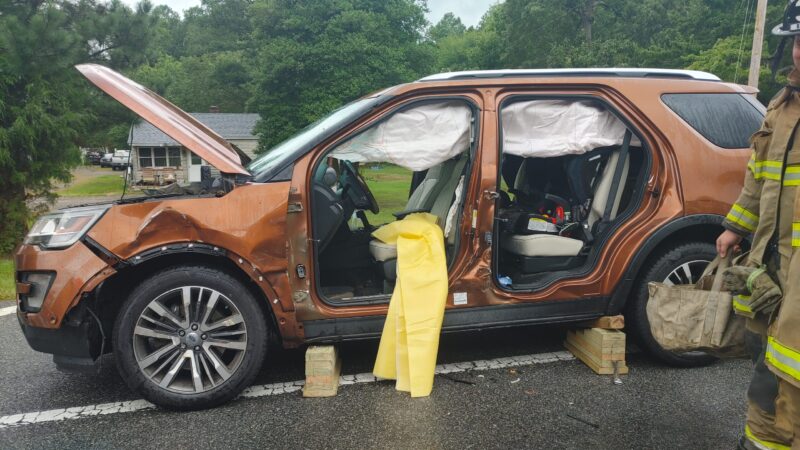 On Monday, August 28, 2023, at approximately 2:47 p.m., police, fire and rescue personnel responded to the Spring Ridge Middle School in Lexington Park, for the motor vehicle collision reported serious with one trapped.
Crews arrived on the scene to find a St. Mary's County School bus and a Ford SUV involved in a T-bone style collision with the operator of the SUV trapped.
Firefighters from Bay District and Ridge VFD extricated the patient in under 15 minutes.
The operator of the bus was transported with minor injuries.
The operator of the SUV and two children denied any injuries and were not transported.
Police are investigating the collision as witnesses reported the SUV was on the Southbound shoulder and attempted a U-turn in the path of the school bus.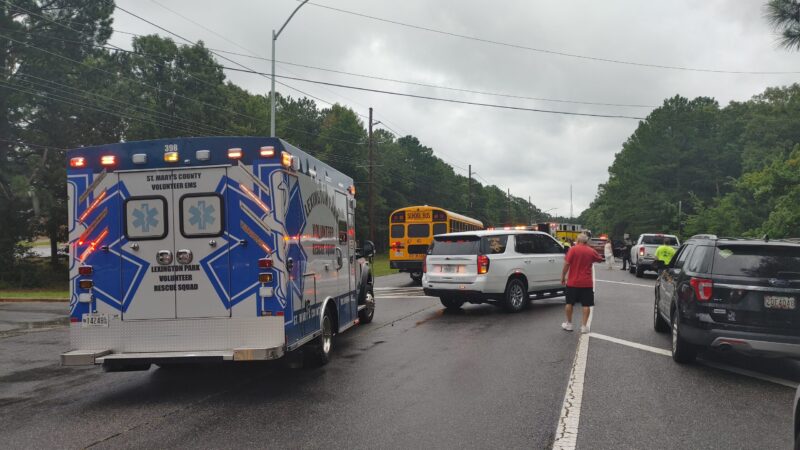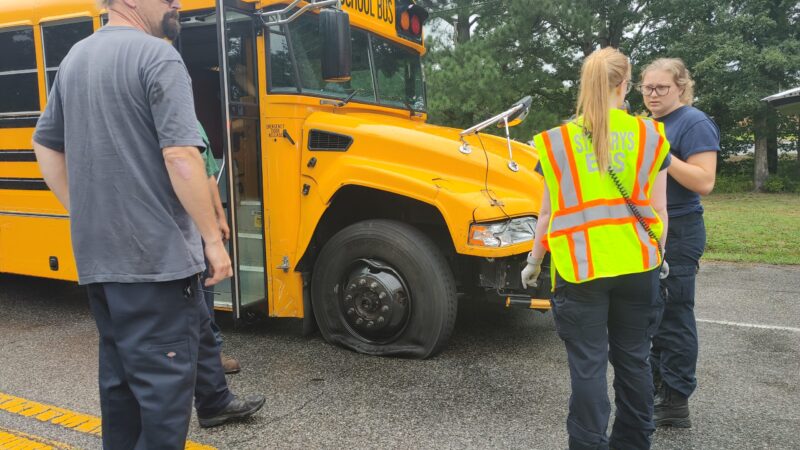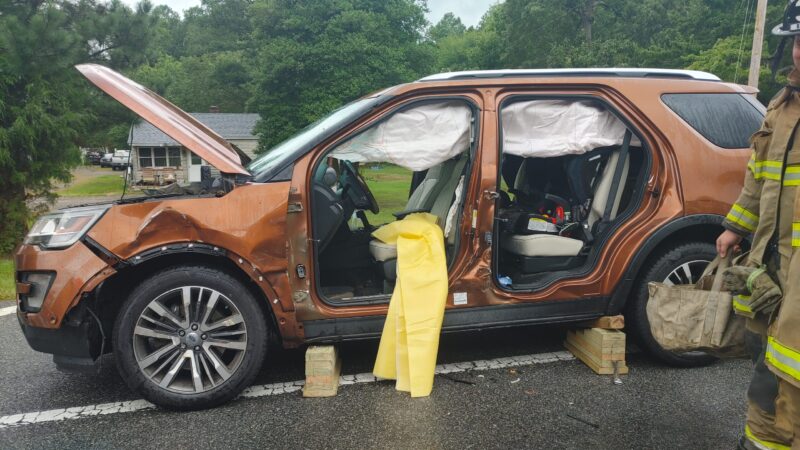 responded and extricated the driver in under 15 minutes.