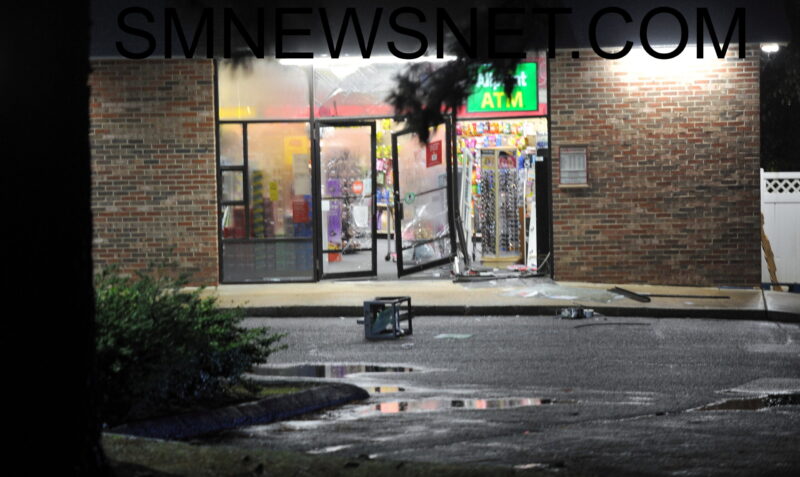 On Tuesday, August 29, 2023, at approximately 4:05 a.m., police responded to the CVS Pharmacy located at 24288 Three Notch Road in Hollywood, for the reported burglary in progress.
Police received multiple 911 calls reporting a grey Ford pickup truck rammed the entrance to the building and was attempting to steal the ATM.
Police responded and found the front doors to the business smashed with debris throughout the parking lot with the vehicle no longer in the area.
No injuries were reported.
Firefighters from Hollywood Volunteer Fire Department responded to the scene at 5:35 a.m., to evaluate the structure integrity of the building.
The investigation is ongoing and updates will be provided when they become available.