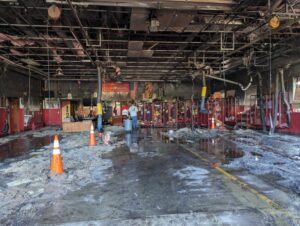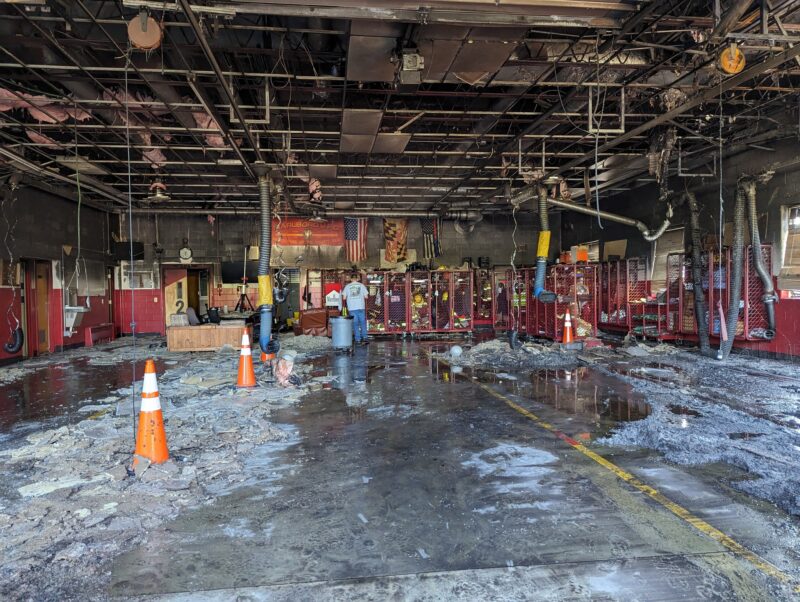 On Sunday, September 3, 2023, around 5:00 a.m., smoke alarms alerted firefighters inside of the Upper Marlboro Fire/EMS Station 820 to a fire in their own firehouse.
A working fire dispatch was requested by members on scene which alerted nearby stations to respond to the firehouse located at 14815 Pratt Street in Upper Marlboro.
First arriving units reported fire showing from the engine bay and ambulance of the 1-story firehouse.
Crews extinguished the fire in under 20 minutes and checked for extensions while performing searches of the structure. All members inside the station were able to escape without injury.

Fire Investigators responded to the scene to investigate the cause of the fire.
The Town of Upper Marlboro released the following.
"This morning at around 5am, Marlboro Volunteer Fire Station 20 on Pratt Street in the Town of Upper Marlboro was severely damaged after an ambulance caught fire in the bays. The Town is thankful that no one was injured, and our thoughts are with the Marlboro VFD and County Firefighters at this time.
The fire resulted in the total loss of a County-owned Paramedic Ambulance and Heavy Rescue Squad.
The volunteer-owned Fire Engine suffered minor damage. The station is owned by the Marlboro VFD, with six County Career Firefighters and equipment assigned to it."
Firefighters and replacement equipment assigned to the Marlboro Station are operating from the Croom Fire Station located on Croom Road until temporary repairs can be made to get the Marlboro Station semi-functional during long-term repairs.
The Town is working with the Marlboro Volunteer Fire Department and Prince George's County on this situation. Many thanks to the area fire crews who responded quickly to this emergency."
Please contact the Prince George's County Fire/EMS Department with any questions or concerns.
Photo Credits: Marlboro Volunteer Fire Department Official Prince George's County Fire/EMS Department Page and Town of Upper The Town of Upper Marlboro Government
Ram and Stellantis has multiple recalls for over 306,000 Ram heavy-duty diesel trucks to address a problem with a heater-grid relay. The relays could overheat, increasing the risk of a fire.
The trucks involved in the recall are Ram 2500 and 3500 pickup trucks along with the 3500, 4500, and 5500 cab chassis trucks (which are vehicles built without a pickup truck bed) from the 2021 through 2023 model years. All of the recalled vehicles are equipped with the 6.7-liter Cummins diesel engines and use an older heater grid relay that was part of a prior recall this year and 2022.
The automaker advised owners not to park their vehicles indoors.