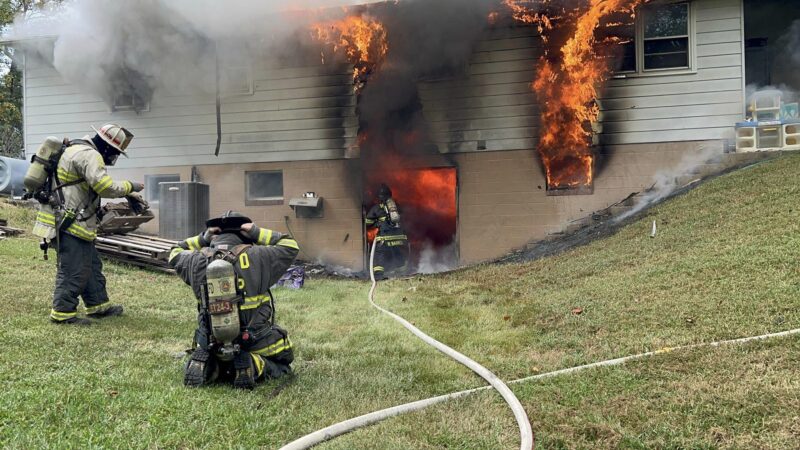 On Friday, September 8, 2023, at approximately 1:40 p.m., firefighters from St. Mary's and Charles County responded to the 26000 block of  South Earnshaw Way in Helen, for the reported house on fire.
Mechanicsville Volunteer Fire Department quickly responded with Engine 24, Engine 23, Tanker 2 and Chief 2 with 13 volunteers.
Crews arrived on the scene to find one story, single family home with smoke showing from all 4 sides of the home. Engine 24 conducted a 360 of the structure and found the house to be on a basement with a well advanced basement fire.
Firefighters deployed an attack line to the rear of the residence and made an interior attack while crews from Hollywood and Leonardtown deployed attack lines to the first floor and began a search of the residence.
All units operated for approximately an hour and a half extinguishing all fire and checking for hot spots.
The scene was turned over to Maryland State Fire Marshal's Office with the cause remaining under investigation. Crews operated on the scene for over 2 hours.
Emergency medical personnel transported one patient to an area hospital with smoke inhalation injuries. One adult and one child has been displaced.
All photos courtesy of the Mechanicsville, Leonardtown and Hollywood VFD's., and Scanmd.org