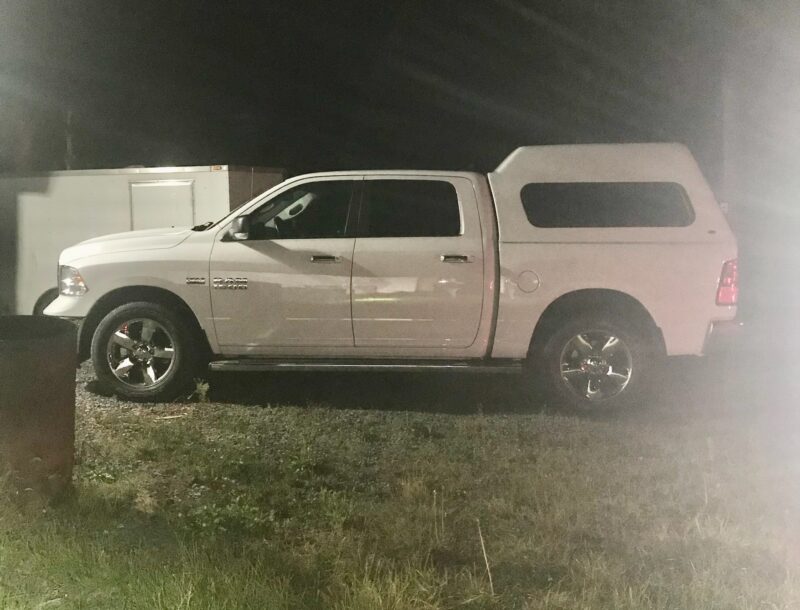 9/12/2023: The Calvert County Sheriff's Office is seeking the public's assistance in identifying any video surveillance from businesses and/or home cameras capturing murder suspect Brandon Holbrook's white Dodge pick up truck with a white bed cap during the time period of Sunday September 3rd to Tuesday September 5th, 2023.
The pictured truck is identified as a 2017 Dodge Ram Bighorn bearing Pennsylvania registration "ZMN4549."
The front license plate holder has a John Deere vanity plate. The truck has a raised white bed cap matching the same color as the truck. (picture below)
Please direct all pertinent information to Det. Wayne Wells at [email protected]

UPDATE 9/7/2023: Search for Joseph Shymanski -Detectives from the Calvert County Sheriff's Office Criminal Investigative Bureau (CIB) continue to investigate the murder of Mr. Joseph Shymanski.
Today, CIB detectives with the assistance of Mifflin County Regional Police Department have discovered human remains that are believed to be linked to the murder of Shymanski.
While we have yet to formally identify the remains discovered, at this time we do believe they are associated with our ongoing investigation.
Full article with updates will be provided here.