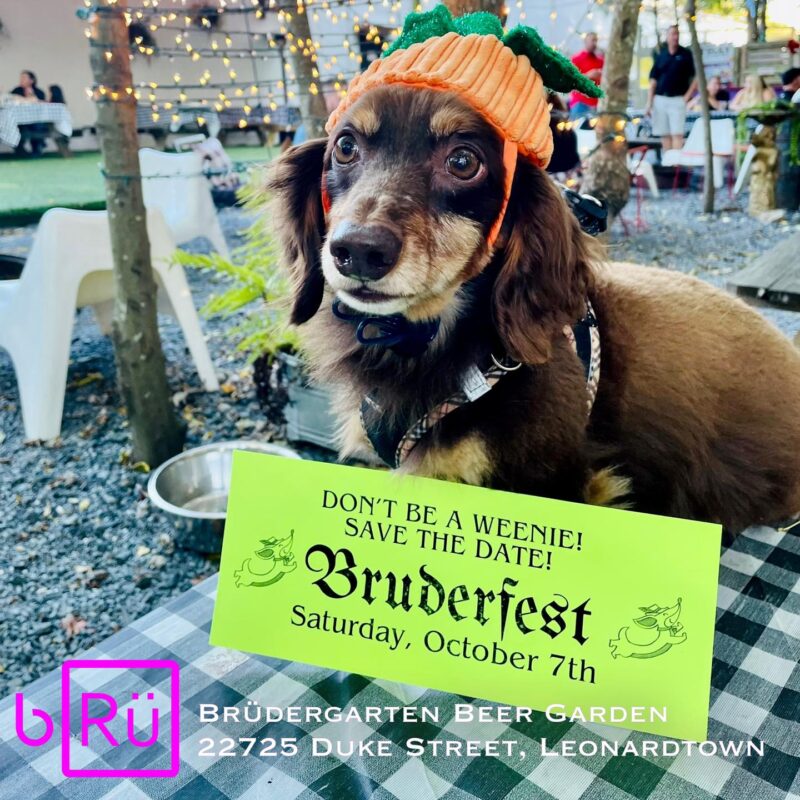 You heard the little furry creature! SAVE THE DATE!
We'll see you Saturday, October 7th, 2023 for a day of fun and frivolity, kicked off with the annual Brüderfest parade of brewers in Leonardtown square, starting at 11 AM!
Register for the dog costume contest, with contestants walking in the parade for our judges.
Register your wiener dog up for the bRü's annual Weiner Dog Races!
Registration forms available at the bar with 100% of the $10 registration fee for each event going to the Humane Society of Calvert County for their pet rescue programs! 🐶
So save the date! Don't make us send this furry little creature after you!