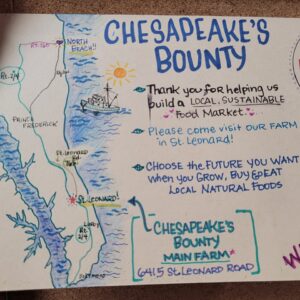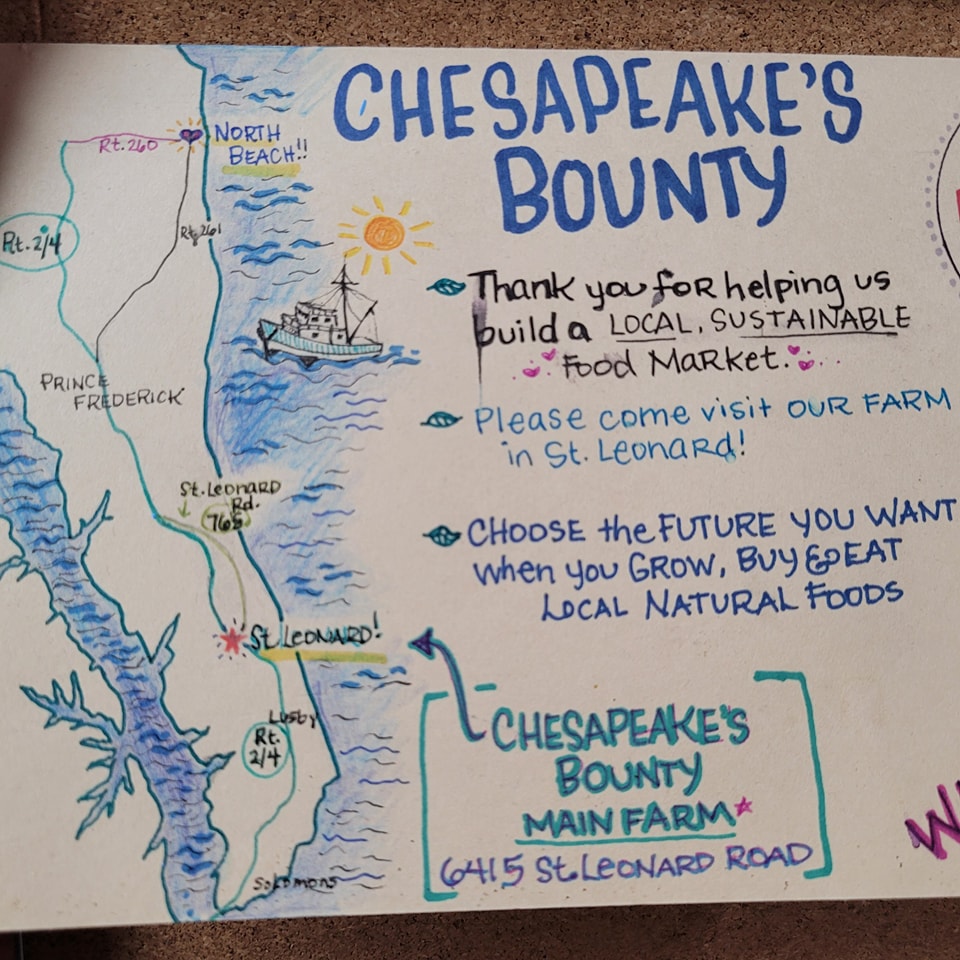 The Chesapeake's Bounty – North Beach Market released the following message on Facebook.
"Dear North Beach Bounty Community, The seasons are changing and so must we. We find ourselves needing to adapt and evolve, which involves making some difficult decisions. The schedule for our North Beach store will be changing in October and again in November. See below for details:
September open 9:30-6:00 every day
October only open from 9:30 to 6:00 on Friday, Saturday and Sunday as we begin to move to an electronic ordering platform
November our physical store in North Beach will be permanently closed with the option to place online orders for pick-up on Wednesday evenings or Saturday mornings

Exact times and details for the North Beach pick-up are still being worked out, so please stay tuned.
Our main farm in Saint Leonard will continue to be open every day. Please come see us in addition to using our upcoming ordering system and North Beach pick-up. Our Saint Leonard location has always had an outstanding selection of plants, produce, seafood and Christmas trees that weren't possible in North Beach. It's worth the drive! We are located right off Route 4 where St. Leonard Road ends. Be sure to use your GPS so you don't miss us – the turn is hard to see when you are driving south.
Chesapeake's Bounty, 6415 Saint Leonard Road in Saint Leonard, MD 20685 (410-586-3881)
Summer hours are 9:30 – 7:00 Monday to Friday and 9:30 – 6:00 Saturday & Sunday
One of the main goals of the Bounty has always been to help build a local, sustainable food production network in Southern Maryland. So even as circumstances dictate closing the door for our North Beach store, we are already busy exploring what new doors will open and what opportunities will arise. For example, the shift in our time and resources will allow us to grow more food on-site; have more education and outreach; ramp up production in our new on-farm processing kitchen and many more goals that have often taken a back seat to the day to day demands of the stores.
Finally, to close on a personal note, I want to thank you; thank you from the bottom of my heart for the last wonderful eight years. You have welcomed the Bounty, my staff and myself into your community in the most gracious way. The love and support this community has shown us has been nothing short of incredible and has meant so much to me. I also thank you in anticipation of your continued support through the on-line portal and in person on our farm in Saint Leonard.
With much love,
Veronica"