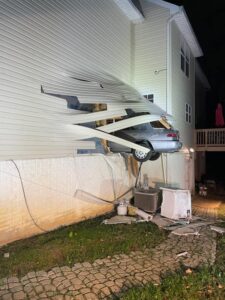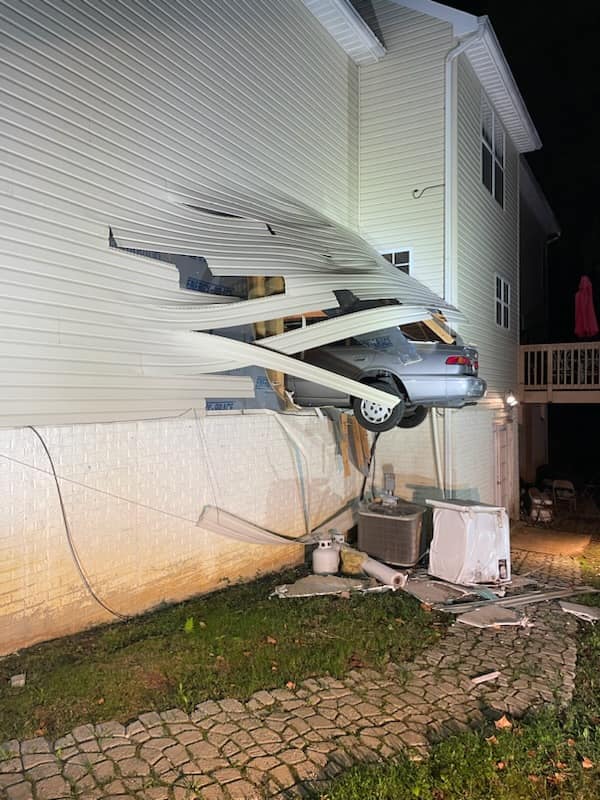 On Tuesday, September 19, 2023, at approximately 9:00 p.m., police, fire and rescue personnel responded to the 2300 block of S Hampton Drive in Bryans Road, for the reported motor vehicle collision involving a structure.
911 callers reported a vehicle backed into the residence with one adult female for evaluation.
Crews arrived on the scene to find a vehicle into the attached garage wall.
Firefighters evaluated the structure integrity and returned to service within an hour.
Emergency medical personnel obtained care refusal forms on the scene and no injuries were reported.
All photos courtesy of T. Delozier