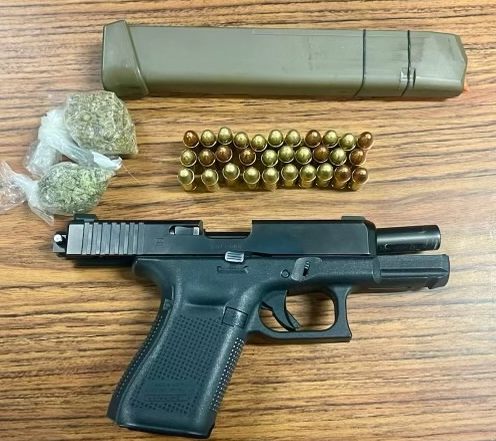 The Prince George's County Police Department is investigating after a student at Fairmont Heights High School in Landover brought a loaded gun onto school property. The 17-year-old junior will be charged as an adult.
This morning, shortly before 11:00 am, the assigned School Resource Officer was notified that Prince George's Schools security personnel recovered the gun from the student.
The preliminary investigation revealed a witness notified administrators the suspect may possess illegal drugs. During a search of the student, the gun and drugs were recovered. The weapon had an attached machine conversion device.
The student will be charged with handgun on person, dangerous weapon on school property, possession of a firearm by a minor, loaded handgun on person, machine gun – aggressive purpose, rapid fire trigger activator violation as well as possession of a controlled substance.