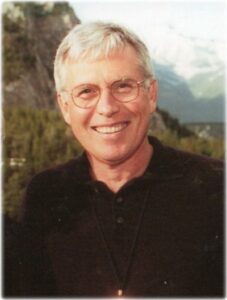 Thomas Bowman Watts of Lexington Park, Maryland passed away on September 8, 2023 at Medstar St. Mary's Hospital in Leonardtown, Maryland. He was born on August 5, 1947 in Lewisburg, Pennsylvania to Donald Albert Watts and Gladys Elizabeth (Bowman) Watts. He spent his pivotal young years in Pennsylvania, spending much of his time in the Bloomsburg area where his mother was from.  It was there as a young boy that he honed his knowledge of business by visiting his uncle's businesses along Main Street. One owned a dry goods store, another owned a butcher shop, another owned a bakery, and yet another owned apartment buildings which he and his wife rented out. He had other uncles too who owned their own business but not on Main Street. Tom loved popping into their shops where he was always given tasks to do and where he gleaned the knowledge that he would use in later life to run his own businesses.
As a young teenager, his parents moved the family to Johnstown, PA where his father had a job as a teacher and then became the Superintendent of Schools. Later his father was offered a Superintendent job in Libertyville, Illinois (near Chicago) so they moved again, and Tom lived there until his senior year in high school when the family moved once again. This time they settled in Harrington Park, NJ where his father took his last and largest Superintendent job for Bergen County.
Upon graduating from high school, he and a good friend began A&B Painters and hired themselves out to paint homes in the neighboring towns, but shortly after he was drafted into the U.S. Army. He served two years and was trained as a combat medic. These were the years of the Viet Nam War, but Tom got stationed in Europe – first at a hospital in Bremerhaven, Germany and later to hospital in Mons, Belgium. He was honorably discharged in 1968. Shortly after being discharged, he enrolled in college at Transylvania University in Lexington, Kentucky (oldest college west of the Allegheny Mountains). He graduated in 1973 with a B.A. Degree in Economics. During his time in Lexington, he met Katie Daugherty who was also attending Transylvania. In 1974, they moved to Maryland and were married on July 20, 1974 at the Episcopal Church of the Ascension in Lexington Park.  Immediately afterwards he and his good college friend, Lee Davis, took over Capt. Tom's Oar House and Hood's Trailer Park in Park Hall, Maryland. That was Tom's launching pad into the business world. From there he expanded into selling insurance for J. Frank Raley and later bought the business which became Raley Watts Insurance. During this period, he was also buying property and building houses. That expanded into building commercial buildings. After selling the insurance business, he took over as CEO of Maryland Bank and Trust until it merged with Old Line Bank in 2011. Since then, he managed Willows Run, the business park on Willows Road in Lexington Park as well as continuing to build commercial buildings. No doubt his uncles, aunts and parents are very proud of their Tommy's success.
Tom is survived by his wife, Katherine Browning (Daugherty) Watts; his brother Donald Albert Watts, Jr. (Kathy) of Oakton, VA; his nephew Robert Eric Watts (Jasmine) and their boys Weston and Remington of Ontario, Canada; his nephew Bryan Watts of Fairfax, VA; his niece Suzanne Marie Watts of Reston, VA; his brother-in-law G. Thomas Daugherty (Helen) of Lexington Park; niece Amy Tepel (Boko) of Morrison, CO; and his recent life partner Bree Whitlock and her daughter Delanie. Rest in peace, Tom. We all love you.
Donations to Tom's memory may be made to any of the following:
Chesapeake Public Charter School
20945 Great Mills Road
Lexington Park, MD 20653
Three Oaks Center
46905 Lei Drive
Lexington Park, MD 20653
(donations may be made on website)
American Cancer Society
donate online
donate.cancer.org
Hospice of St. Mary's
donate online
medstarhealth.org