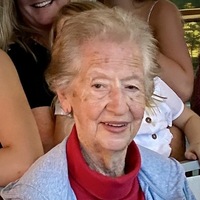 Norma Jeanne Wheatley, 86, of Waldorf, MD, passed away on September 14, 2023, surrounded by her loved ones.
On August 24, 1937, Jeanne was born to William "Sandy" and Ethel Ferrall in Washington, DC. She was raised in Waldorf and as a girl, enjoyed walking from her apartment to the movie theater to enjoy a ten-cent Saturday matinee. That building would not only serve as her early childhood home, but it would also become the executive office of Pargas where both she and her husband Howard would later work.
Jeanne graduated from La Plata High School in 1954, and went to work for SMECO directly after graduation, where she began in the secretarial pool and eventually rose to the bookkeeping and then the accounting departments.
She married James Howard Wheatley on October 17, 1959, in Newport, Maryland. They lived as far away as Wilkes Barre, PA as they grew their lives together. They eventually came back to and settled in Waldorf, Maryland, where Jeanne raised their young family. She also helped plan the building of their family home, in which she resided for most of her life.
Jeanne was widowed on September 21, 1977. After which, she focused on raising her two young children. She eventually reentered the workforce several years later. She went back into accounting, working again for Pargas, Inc. She remained there until they were purchased by Suburban Propane. She then went on to work for many years at American Communities Properties Trust, where she was named Employee of the Year several years before her retirement.
Jeanne was an avid sports fan. She was a season ticket holder for the Washington Redskins from the early 1960s until 2012 enjoying home games at both RFK and JKC stadiums. Jeanne's love of sports eventually turned to The Washington Capitals where for nearly a decade she attended most home games with her sister Elaine McConkey.
Jeanne was an avid dog lover and owned various breeds including German Shepards, Samoyeds, and Shih Tzus.
Jeanne was predeceased by her beloved husband James Howard Wheatley, her parents Sandy and Ethel Ferrall and younger sister Elaine McConkey, and her brother-in-law Albert Roger McConkey. She gave comfort to her parents and sister in their final days. She is survived by her son Thomas Jeffrey Wheatley, daughter in law Carri Wheatley, daughter Valerie J. Wheatley, grandchildren William "Alec" Wheatley (Whitnee Wheatley), Lily E. Wheatley, Abigail Leigh "Abbie" Wheatley, Richard Allen Reed, James Matthew Reed and great-grandchildren Hayden Wheatley, Jamison Wheatley, and Arya Wheatley.
On Sunday, September 24, 2023, the family will receive friends from 2:00 p.m. to 4:00 p.m. with prayers at 4:00 p.m. at Brinsfield Funeral Home & Crematory, 30195 Three Notch Road, Charlotte Hall, MD 20622. A mass will be held the following day, the 25th, at 10:00 a.m. at Saint Peter's Catholic Church, 3320 St Peters Dr, Waldorf, MD 20601. Interment will follow after the mass in the church cemetery.
Condolences can be made to the family at www.brinsfieldfuneral.com
Arrangements by Brinsfield Funeral Home & Crematory, Charlotte Hall, MD