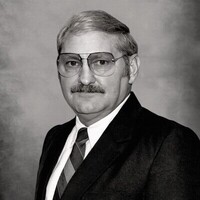 Joseph "Harold" Huntt, 88, of Charlotte Hall, MD, passed away on September 18, 2023, with his son Tim and his wife Yvonne by his side.
Harold was born on February 19, 1935, in Pomfret, MD to the late Joseph Anthony Huntt and Catherine Louise Langely.
He was a graduate of LaPlata High School in 1953. After graduating he enlisted in the Army National Guard during the Korean War. Harold had several jobs other than a farmer's son and was a grocery clerk at A&P, an oil burner mechanic for SMO, and then his life of fire service. He enjoyed the NASCAR races with his friends when they would fly a private plane to attend them. He had his own plane and was an avid pilot. Harold also enjoyed gardening and giving his harvest to the neighborhood friends and making sure his yard was in immaculate condition along with his Christmas lights. He loved having steamed crabs with his friends and family on weekends and golfing with his sons and his brother Bo. His side hobby was working on small engines and conversing with his neighbors. He could also be known as a jokester and during Halloween would sit at his home's front door as a statue and scare people.
Harold's fire career started when he joined the Bryans Road Volunteer Fire Department in 1964 and worked his way up with schooling to the rank of Fire Chief. He remained Bryans Roads Fire Chief for 5 ½ years and was President for one year. During his time as Fire Chief he became the first "County" Fire Chief by the Charles County Volunteer Fire Association. He obtained Life Membership from the Bryans Road Volunteer Fire Department. During that time, he went to work for the U.S. Government at Indian Head for two years and transferred to Fort Myers in Virginia as a federal firefighter. Later moved to Quantico, Virginia as the Chief of Fire Prevention and Investigative Division for nine years. His final government journey with the fire service was when he moved to the Government Printing Office in Washington, DC as the Fire Marshall. He retired in 1990 with 29 years in the Federal Government. He joined the Hughesville Volunteer Fire Department in 1989 to still serve his community and became a Life Member of the Hughesville Volunteer Fire Department. He was also a past member of the Maryland State Firemen's Association. After retiring he still had to be in the community and went to work for Bussler's Ford and Cartwrights Texaco. Harold was diagnosed with dementia 13 years ago and passed away from complications from COVID.
Harold is survived by his wife Elizabeth "Libby" Canter Huntt whom he had 40 wonderful years; sons, Joseph Huntt Jr. (Darlene) of Waldorf, MD, Timothy Huntt (Yvonne) of Bryans Road, MD, Barry Huntt of Marbury, MD; stepchildren, Diane Johnson of Hollywood, MD, Garry Johnson (Sandie) of Mechanicsville, MD; siblings, Shirley Mae Scott (Louis (D)), Mary "Jean" Coombs (Howard (D)), Elizabeth Louise "Betty" Cooksey (Warren), Robert Keith "Bo" Huntt (Betty (D)), Helena "Ann" Coombs (D) (Reggie), James Allison "Jimmy" Huntt (Cecily (D); and many grandchildren and great-grandchildren. Harold loved his dogs.
The family will receive friends on Monday, September 25, 2023, from 5:00-8:00 p.m. at Hughesville Volunteer Fire Department, 15245 Prince Frederick Road, Hughesville, MD 20637, with Fireman's Prayers at 7:00 p.m. A funeral service will be on Tuesday, September 26, 2023, at 10:00 a.m. at Hughesville Volunteer Fire Department. Interment will be at Charles Memorial Gardens, 26325 Point Lookout Road, Leonardtown, MD 20650.
Pallbearers will be Jason Huntt, Robert "Bo'' Huntt, Tony Huntt, Steve Winkler, Cliff Scott, and Jerry Coombs. Honorary Pallbearers will be Bryans Road Volunteer Fire Department and Hughesville Volunteer Fire Department.
Special thanks to Mary Julien and Jennie Copsey for their support during this time.
In lieu of flowers please make donations to the National Fallen Firefighters Foundation, PO Drawer 498, Emmitsburg, MD 21727.
Condolences can be made to the family at www.brinsfieldfuneral.com.
Arrangements by Brinsfield Funeral Home & Crematory, Charlotte Hall, MD.