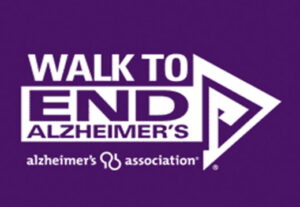 UPDATE 9/23/2023: The Saturday, Sep. 23 Walk to End Alzheimer's at the La Plata Town Hall has been postponed.
A new date will be announced soon. For more information, please visit alz.org/ncawalks or contact Bridgit Phelps at [email protected].
WALK TO END ALZHEIMER'S AT ASBURY SOLOMONS SCHEDULED FOR SATURDAY, SEP. 23 CANCELLED DUE TO WEATHER
The Alzheimer's Association Walk to End Alzheimer's Southern Maryland at Asbury Solomons on Saturday, Sep. 23 has been cancelled due to impending weather concerns.
Walk to End Alzheimer's Charles County, also on Saturday, Sep. 23, is still happening
Participants from the Walk in Solomons are welcome to attend the Walk in La Plata at the Town Hall, located at 305 Queen Anne Street. Top teams and individual fundraisers for each Walk will be recognized.
Registration opens at 8:30 a.m. The ceremony begins at 9:30 a.m., immediately followed by the Walk.
Walk to End Alzheimer's is the world's largest fundraiser for Alzheimer's care, support and research. This inspiring event, held in more than 600 communities nationwide, calls on participants of all ages and abilities to join the fight against the disease.
Participation is free. Participants are encouraged to raise critical funds that allow the Alzheimer's Association to provide 24/7 care and support and advance research toward methods of prevention, treatment and, ultimately, a cure.
For more information and to register, visit alz.org/ncawalks.