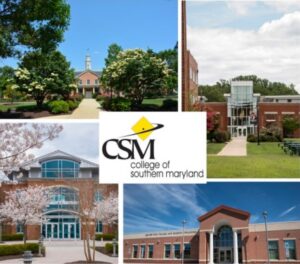 The Institute for American Apprenticeships (IAA) and three partners were recently awarded a $1 million ($999,850.00) Maryland Works grant by the Maryland State Department of Education (MSDE) to fund the implementation of professional youth apprenticeship programs that address employment barriers for underserved and underrepresented populations in Maryland.
The IAA has partnered with the AICPA & CIMA (finance/accounting), the SHRM Foundation, and the College of Southern Maryland (technical trades), who will register three new youth apprenticeships in Maryland. The partnership represents fields with a high need for talent across many industries, to drive these apprenticeship programs forward.
The Blueprint for Maryland's Future requires the State to ensure that, by 2030-2031, 45% of high school graduates will have completed a registered apprenticeship program or have received an industry-recognized credential. "We are doing our part to set the tone and lay the groundwork for achieving this goal by creating a pipeline into careers in finance, human resources, and cybersecurity," said Matt Mckenney, President and CEO, IAA. "Reimagining college and career pathways for Maryland's high school students requires a partnership with school districts to help bolster the bridge from high school into good paying careers. We are investing these funds in response to market demand and funding foundational systems and processes needed to structure, sustain high-quality college, and career pathways."
"We are so very grateful to participate in this partnership, and it couldn't have come at a better time," shared CSM President Dr. Yolanda Wilson. "Our regional businesses, tech companies, and trade industries have told us they need a stronger workforce pipeline, and this funding will allow us to collaborate with them to position our students to thrive in these critical careers. The College of Southern Maryland is centering our work around student access, momentum, and mobility, emphasizing the importance of closing attainment gaps by developing programs and pathways with strong labor market value. At CSM, we understand that apprenticeships are critical to these efforts as they provide experiential learning opportunities and labor force connectivity."
Maryland Works is a highly competitive grant opportunity that leverages the remaining one-time, State set aside American Rescue Plan Elementary and Secondary School Relief Funds (ESSER III) to make a substantial investment in establishing an industry-aligned apprenticeship infrastructure for Maryland's schools and business sectors. These programs reflect the national call to use one-time pandemic resources to ensure prekindergarten through grade 12 has direct pipelines to our most needed professions. The partnership will be working within several school districts in Maryland, including Baltimore and Montgomery Counties.

"Skills development and career progression are the new currencies for companies looking to hire, develop and keep the best talent," said Tom Hood, CPA, CGMA, EVP of Business Growth & Engagement, AICPA & CIMA. "Considering the rapid pace of change, especially with technology, and the specialization required in the accounting and finance function, companies are increasingly seeking to 'grow their own' and to train and develop new hires and existing staff to meet the challenges they face as they transform to become the finance function of the future. In Maryland, we have partnered with MACPA to provide this pathway through our recently launched Registered Apprenticeship for Finance Business Partners."
"We are pleased to partner with the AICPA in using the apprenticeship model to create opportunities for Maryland students in the accounting and finance profession," said Rebekah Brown Olson, CPA, CEO of Maryland Association of CPAs (MACPA).
"Amid a changing workplace landscape, it's more important than ever for employers to develop diverse talent with the skills and experience needed to manage the realities of the 21st century workplace. In partnership with visionary employers and the volunteer leaders of SHRM chapters and state councils, we are confident registered apprenticeships will mobilize the power of HR to provide innovative solutions and inspire the next generation of leaders for years to come," said Wendi Safstrom, President, SHRM Foundation.
About Institute for American Apprenticeships: IAA is a national leading non-profit workforce development organization headquartered in Vermont, with a remote-first team across the United States. We partner with employers and other workforce agencies to provide job-seekers equal opportunity and economic advancement through apprenticeship while addressing current and future workforce needs. For over 20 years, IAA has built apprenticeship programs in healthcare, information technology, advanced manufacturing, and business services. IAA partners with the US Department of Labor (USDOL), state agencies and workforce boards, federal contractors, national workforce intermediates, National Governors Association, and directly with Fortune 500 companies to share the value and impact of registered apprenticeships.