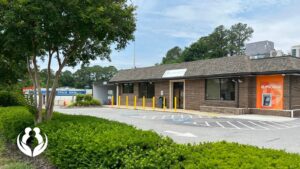 The St. Mary's County Health Department (SMCHD) has partnered with Maryland-based technology firm WellCheck to launch the St. Mary's Health & Wellness Portal for community services. Community members can now be easily connected to local services that address health, wellness, and social factors affecting a person's ability to achieve better health.
The cloud-based, HIPAA-compliant WellCheck portal is accessible from any digital device and does not require downloading applications. It includes a directory of free or reduced-cost community programs and services supporting better health care access, personal finance skills, conflict mediation, mental health, substance use recovery, and many other needs.
Free or reduced-cost local services offered by the health department and other community service providers are linked in the portal, allowing providers to browse and cross-refer clients/patients to these services electronically in a time-efficient and user-friendly process. Community members also have direct access to the portal to refer themselves.

Community service providers registered in the system can also manage incoming referrals, appointments, and check-ins through it. These community providers would also get notification when referrals they make to other services have been completed.
"This is an incredible resource for our community members, healthcare workers, and community service organizations," said Dr. Meena Brewster, St. Mary's County Health Officer. "Finally we have an efficient and user-friendly way to get our community members connected to local services supporting their health and overall well-being."
"This comprehensive Health & Wellness Portal provides easy access to the community while increasing utilization for the localized programs and services that are available," said Chris Nickerson, CEO of WellCheck. "Building and leveraging technology for the incredible community service providers of St. Mary's County has been a prodigious experience."
The directory of local programs/services will continue to grow as more community service providers enroll in the free system. Community service providers who would like to enroll in the WellCheck digital referral system and have their eligible services included may click here.
To access the St. Mary's Health & Wellness Portal and get connected to local community services, please