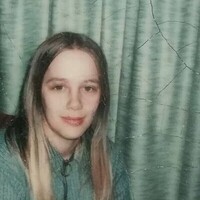 Cecelia Louise Garner, 71, of Leonardtown, MD died September 23, 2023 in Leonardtown, MD.
She was born on February 1, 1952 in Washington, D.C., to the late William Lawrence and Elizabeth Anne Russell.
Cecelia enjoyed playing bingo, taking care of her grandkids and spending time with her family and everyone else's kids that came to visit. She also enjoyed attending services at SouthPoint Church.
She is survived by her daughter, Dawn Garner Russell (Archie), of Leonardtown, MD; sons, Danny Garner of Leonardtown, MD, Kirby Garner (Susan) of Thomasville, NC; sisters, Barbara Laing, Kathleen (Kathy) Kolund, Rosemary Weber, Margaret (Peggy) Whittington, Theresa (Terry) Herrity and Elizabeth (Betty) Brown; and her brother, Thomas (Tommy) Russell, and her grandchildren Billy, Steven, Kayla, Tyler, Josh, Megan, Derrick, Jennifer, Amber and Erica and 11 great-grandchildren. In addition to her parents, she was preceded in death by her ex-husband and lifelong friend, Curby Garner, daughters, Marie Schoppers and Mary Jeanette, her sons Michael Garner and William Garner, sisters, Mary Regina (Reggie) Bishop and Dorothy Russell, her brother, Stephen Russell and grandsons Kevin and Allen.
Condolences to the family may be made at www.brinsfieldfuneral.com.
A Celebration of Life will be held with family and friends at a later date.
Arrangements by Brinsfield Funeral Home, P.A., Leonardtown, MD.