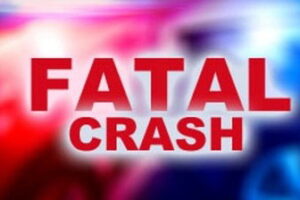 The Collision Analysis and Reconstruction Unit is investigating the circumstances of a fatal crash Friday evening in Mitchellville.
The involved vehicle, a Kia Sorento, became engulfed in flames after colliding with a tree. The four occupants lost their lives in the crash and were pronounced deceased on the scene. Fire and EMS were able to extinguish the fire and all lifesaving measures were attempted but to no avail.
Due to the severity of the burn injuries, their ages and genders are currently unknown.
Officers are working diligently to identify these four victims. Once their identities are confirmed, and their families are notified, their names will be released.

The preliminary investigation revealed on September 29, 2023, at approximately 7:30 pm, officers in the area of Lottsford Road and Palmetto Drive observed a Kia Sorento with expired temporary tags.
Officers activated their emergency equipment and attempted a traffic stop on the Kia. The vehicle sped off. Officers briefly attempted to pursue the Kia but lost sight of the vehicle and disengaged. Officers were notified the registered vehicle did not match the paper tag. Officers unsuccessfully attempted to relocate the vehicle.
According to an independent witness, approximately four minutes after officers disengaged, while traveling in the 12800 block of Woodmore Road, the driver of the Kia passed them using the shoulder of the roadway. While attempting the pass, the driver of the Kia lost control and crashed into a tree.
The crash site was approximately 2.5 miles from the site of the attempted traffic stop. Following the crash and subsequent fire, investigators determined the involved Kia was taken in an armed carjacking earlier in the city of Greenbelt.
The incident will be subject to administrative review.
The Prince George's County Police Department notified the Maryland Attorney General's Independent Investigations Division (IID).
After a review of evidence, the IID determined the incident did not meet the parameters of an officer-involved fatality.
Anyone with information on this case is asked to call the Collision Analysis and Reconstruction Unit at 301-731-4422.
Callers wishing to remain anonymous may call Crime Solvers at 1-866-411-TIPS (8477), or go online at www.pgcrimesolvers.com, or use the "P3 Tips" mobile app search "P3 Tips" in the Apple Store or Google Play to download the app onto your mobile device. Please refer to case number 23-0057954.