No Smoking or Ingesting Cannabis on Town Property or in any Business Establishment in Town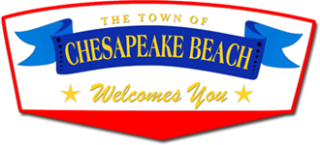 During the October 19th, 2023, Town Council meeting and after holding a public hearing, the Town Council passed Ordinance 0-23-22, an ordinance of the Town Council of Chesapeake Beach, Maryland, regarding the use of Cannabis on Town property and in any business establishment in Town.
Per Ordinance 0-23-22 that will become effective on November 8, 2023, no person shall use or visibly possess any amount of Cannabis for smoking or ingesting in any capacity on Town-owned property, parks, public sidewalks, public property, OR public space within any business establishment in the Town of Chesapeake Beach.

Violations of this Ordinance will result in a One Hundred Dollar ($100.00) municipal civil fine for each violation.
Failure to pay the fine on or before the date outlined in the citation or failure to provide timely notice of the intent to stand trial in District Court shall make the person charged liable for the assessed fine and additional fines up to $1,000.00.
Sheriff Ricky Cox of the Calvert County Sheriff's Office clarifies that "While Cannabis laws have changed, it is important to realize it is still illegal to use Cannabis in public places, including your vehicle.
It is also illegal and very dangerous to be under the influence of Cannabis while driving. The Calvert County Sheriff's Office remains vigilant in these areas and will continue to enforce ALL criminal and civil laws concerning Cannabis.
The new Town of Chesapeake Beach ordinance is a civil infraction that deputies can enforce in addition to all other state laws already in effect."