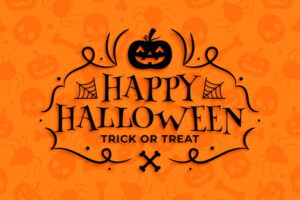 2022 Charles County Trunk or Treat and Safe Candy Giveaways! St. Mary's County events can be found here, along with Calvert County events here!
Connect Church Trunk or Treat with Maryland State Police as Guests on Friday, October 28, from 6:00 p.m., to 8:00 p.m., located at 19 Irongate Drive in Waldorf – This will be a family fun event that is open to the public. Come and enjoy candy, games, food, prizes and more.
Town of La Plata Trick or Treat Trail on Saturday, October 29, from 12:00 p.m., to 3:00 p.m., located throughout downtown La Plata (St. Mary's Avenue in La Plata) – Visit local businesses in downtown La Plata to receive a free treat! Kids must be accompanied by an adult. Look for orange & black balloons outside participating businesses. List of participating businesses will be posted on Town of La Plata website and La Plata Business Association's Facebook page closer to the event. Don't forget to wear your costume!
Hughesville Baptist Church Fall Festival on Saturday, October 29, from 5:00 p.m., to 8:00 p.m., located at 8505 Old Leonardtown Road in Hughesville – FREE REGISTER HERE: We are so excited to be hosting a Fall Festival once again! There will be Trunk or Treat as well as other games that will be announced as the festival gets closer. We look forward to seeing all of you! For those that are attending the festival please register for Fall Festival tickets. We ask that all costumes are family friendly, as there will be people of all ages at this event.
Charles County Fairgrounds Walk Thru Trunk-or-Treat & Vendor Village on Sunday, October 30, from 12:30 p.m., to 3:30 p.m., located at 8440 Fairground Road in La Plata – This is a free, family friendly event, hosted by the 301 Derby Dames. We are collecting nonperishable food items that will benefit our local food bank. Businesses, organizations, and individuals will decorate and set up a trunk or table. Candy will be wrapped and ready to give out to your favorite ghosts and goblins. You'll be able to enjoy food from one of the many vendors on site and shop as your walk through our vendor village. Costumes are encouraged. Please leave your pets at home. KIDS MUST BE ACCOMPANIED BY AN ADULT! After visiting the trunkin' path, head to the south side of the fairgrounds where you can pay to see the 301 Derby Dames battle it out against each other in their annual RedRum vs. Slashers bout. Doors open at 4 pm. Game starts at 5 pm. Admission is just $10 per adult, and $5 per child.
First Baptist Church of Waldorf Trunk or Treat on Sunday, October 30, at 6:30 p.m., located at 10045 Bunker Hill Road in Waldorf – Enjoy a night of candy, food, and games. Hot dogs and snacks provided, dessert food trucks for purchase. Come dressed in costumes (no scary costumes please).
Indian Head's Annual Trunk-or-Treat on Monday, October 31, from 6:00 p.m., to 8:00 p.m., located at 100 Walter Thomas Road in Indian Head – Bring costumed kids to Village Green Park on Halloween evening for Indian Head's annual trunk-or-treat, hosted by Bridge Church
Waldorf Toyota / Waldorf Automotive's Trunk or Treat on Monday, October 31, from 4:00 p.m., to 6:00 p.m., located at 2480 Crain Highway in Waldorf – Kick off your night of trick-or-treating with us! We'll be hosting our first ever #Trunkortreat this Halloween. It's sure to be a FANGtastic time! FREE ADMISSION. All are welcome!
Newburg Volunteer Fire & Rescue Department Trunk or Treat on Monday, October 31, from 6p.m., to 9:00 p.m., located at 12245 Rock Point Road in Newburg
St. Joseph Roman Catholic Church 3rd Annual Trunk or Treat on Saturday, October 22, from 6:00 p.m., to 7:30 p.m., located at St Joseph's Rectory, 1st St Josephs Way in Pomfret – Please park in our our overflow parking lot and walk down to the trunk-or-treat area which will be roped off to vehicle traffic for the safety of our guests. While you're there, vote on your favorite trunks!
Grill No.13 Trunk or Treat on Saturday, October 22, from 2:00 p.m., to 5:00 p.m., located at 3016 Waldorf Market Place in Waldorf – Please join us for a fun-filled Trunk or Treat event!!!! This is a FREE Event for families!!! Please RSVP here with the number of children that will be in attendance. We are seeking more vendors and decorated trunks to make this year's event even bigger than last year! There will also be live entertainment including a DJ, clown , and fun activities for the kids. DISCLAIMER – Please be aware that candy may contain food allergens. Parents/guardians are responsible for checking candy prior to consumption.
Children's Center For Discovery Annual Trunk or Treat on Wednesday, October 26, at 6:30 p.m., located at 3610 Leonardtown Road in Waldorf.
Charles County Sheriff's Office Safe Candy Giveaway on Thursday, October 27, from 6:00 p.m., to 8:00 p.m., located at CCSO Headquarters 6915 Crain Highway in Waldorf –  Stocked up and ready for Trunk or Treat next week! We have a truckload of candy to pass out and we can't wait to see all of YOU! (RAIN DATE IS Fri.October 28)